Media Center Home
About our Site Photography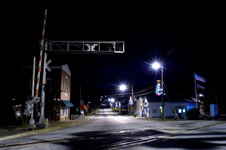 "Ball Ground Winter," a night scene of Ball Ground's main street featured on this page and in the front page photo rotation, was taken by local Cherokee County photographer Jack Tuszynski. To learn more about Jack's work, please visit PhotoJack.net.
Historic photographs featured in the Photo Scrapbook and some festival scenes are from the personal collection of local resident and historian Tim Cavendar.
All other photography of local scenes is the work of Ball Ground's Mayor Rick Roberts, City Manager Eric Wilmarth, City Clerk Karen Jordan, and Planner Michael Chapman.