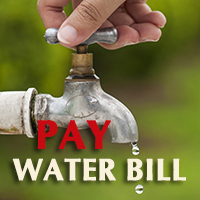 Make Application Online:
Water/Sewer Service Application
The City of Ball Ground Water and Sewer Department serves approximately 700 households, both inside and outside the City limits. Currently, our customers are provided with water from a single well that was constructed in 1938. As required by law, our water is treated with chlorine and fluoride; however, due to the purity of our source no further treatment is required.
In 1994 our water was voted 'Best Water in the State of Georgia', and we still boast about our good water now! Read the Consumer Confidence Report for 2019 for more information.
The City of Ball Ground is actively seeking additional ground water sources for development in order to insure high quality and ample supply of water into the future. The City has also established connections with the Cherokee County Water and Sewer Authority in order to provide reliable "back-up" in the event of well failure or disruption.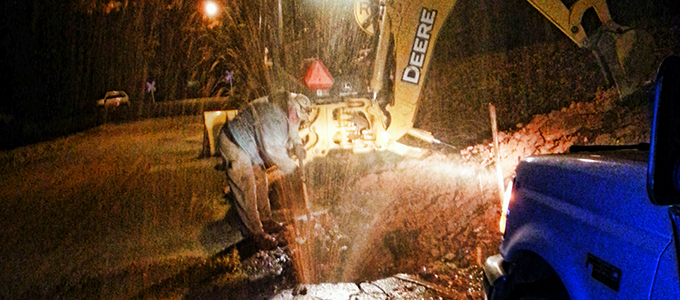 In 2004 the City completed the installation of a sanitary sewer system that encompasses most of the City limits. The project was long and difficult for the City, but was made possible in part, by true inter-governmental cooperation. The City of Canton, our neighbor to the south, allocated 400,000 gallons per day of capacity in their wastewater treatment plant. The Cherokee County Water and Sewerage Authority (CCWSA) agreed to allow a portion of their gravity lines to be used to establish a connection between Ball Ground and the City of Canton Plant. This cooperation made the project possible because it eliminated the expense of constructing a wastewater treatment plan in the City of Ball Ground.
Water-Sewer Consumption Billing
Water bills are mailed on the last working day of each month, and are due by the 15th of each month. The City accepts cash, personal checks, money orders, MasterCard or Visa as methods of payment. In addition, for customers who so choose, we offer auto draft services at no cost to the customer through ACH Debit.  To arrange for this service you will need to complete an application and provide us with a voided check to start the process.  A drop box is provided in the parking lot of City Hall for after hours payment drop. You may use the link above to pay online.
---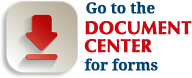 In the Document Center, you can download pdf files of the Water-Sewer Service Application, a Consumer Confidence Report, the Automatic Draft Application, ePay Bill Information, and a Final Water Request form.