The Business License Department is responsible for the collection of Business License Fees, Occupational Taxes, and Alcohol Taxes including:
• Alcoholic Beverage Excise Taxes
• Financial Institution Taxes.
The Business License Department is also responsible for the issuances of privileged licensing including:
• Alcohol
• Bail bonds
• Pawnbrokers
• Precious Metals
• Taxi Cabs/Vehicles for hire
• Solid Waste Service Providers
• Temporary Use Licenses.
Business Licenses must be obtained prior to conducting business in the City Limits. Licenses must be renewed before February 1st of each year. New businesses opening after June 30th will pay a pro-rated fee for their license. For information about a business license, contact Karen Jordan/City Clerk at (770)735-2123 or email us.
---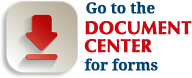 You will find the Business License/Occupational Tax Application, a Business License/Affidavit Verifying Status, the Business License/eVerify Private Employer Affidavit, and the Business License/Occupational Tax Fee Schedule posted online  to download and complete. Mail or bring them to the City of Ball Ground offices.