City Manager:  Eric Wilmarth
The City Manager is responsible for providing oversight of the day-to-day activities of the city and project management on behalf of the Mayor and City Council. Other responsibilities include fiduciary responsibilities, public relations, policy implementation and coordination of City activities. The City Manager is appointed by the Mayor and serves at his pleasure.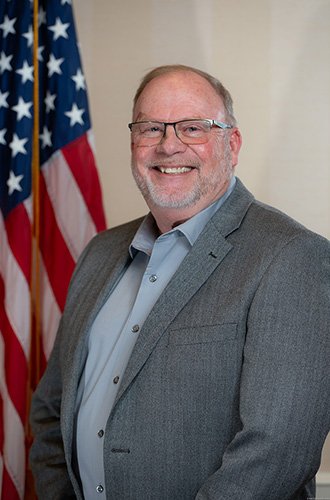 About the City Manager…
Eric W. Wilmarth serves as the City Manager for the City of Ball Ground, Georgia, a rapidly growing City in northern Cherokee County with a population of approximately 2,600 people and combined annual operating budgets of approximately 3 million dollars. Having served in this position since 2001, he manages the operations of seven City departments and contract services.
Eric is a native of Kingsley, Pennsylvania, a retired Sergeant First Class and a veteran of the Persian Gulf War. He is married to Shena A. Mullins and together they have three children.
Memberships & Affiliations
Ball Ground City Manager 2000 – Present
Metropolitan Atlanta North Georgia Water Planning District Technical Coordinating Committee 2001 – 2004 and 2008-2010
Leadership Cherokee 2002
Regional Leadership Institute 2004
Class 3 Water Treatment Plant Operating License
Member of The Association of Water Professionals
Member of Georgia City-County Management Association
Cherokee County Water and Sewerage Authority Board Member 2017 – Present