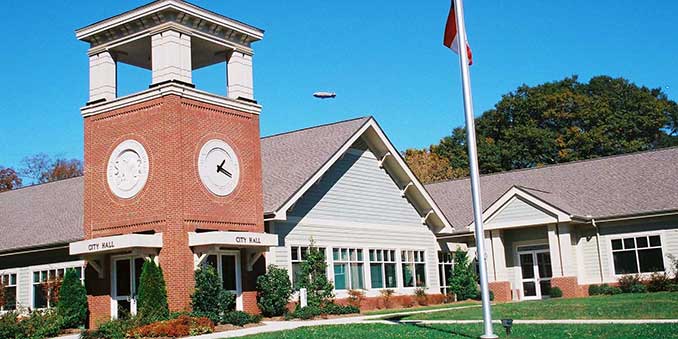 The General Administrative Offices are located in City Hall at 215 Valley Street in Ball Ground.
Our administrative staff consists of the Customer Service Representative, The Main Street Program Manager, Finance Director, City Clerk and City Manager.
Hours are Monday thru Friday from 9:00am to 12:00pm and 1:00pm to 5:00pm (closed for lunch 12pm-1pm), except holidays (see listing).
Our staff is available during regular business hours to assist the public with applications for business license, code enforcement, municipal court, water, sewer and solid waste service accounts, zoning and building inspection or any other areas of business to be conducted with the City of Ball Ground.