The City of Ball Ground is pleased to offer a wide array of parks and recreation facilities for use by our residents and surrounding communities. To reserve these spaces, please use the button below.
Ball Ground Botanical Gardens
The City of Ball Ground Garden Club created and maintains the Botanical Gardens on the grounds of City Hall at 215 Valley Street. The Gardens are open daily from daylight to dark with a wide variety of native Georgia plants and trees as well as a wonderful butterfly garden. The Garden makes an excellent destination for small events and weddings and may be rented by contacting City Hall at 770-735-2123.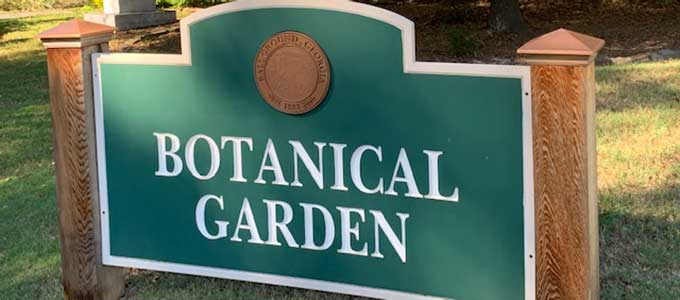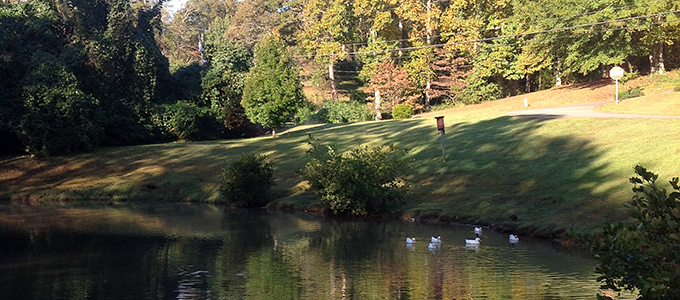 Calvin Farmer Park
A beautiful 15 acre park with two picnic pavilions, a children's playground, a duck pond, open fields and wooded areas with a small stream running thru the center. The park also has a performance stage that is available for public use and concerts.
Ball Ground City Park
Adjacent to the railway in downtown, a nicely wooded and shady spot for family fun and relaxation.  Provides an excellent venue for the Ball Ground Rocks the Park summer concert series as well as our family friendly movies in the park.  This venue is also available for lease for outdoor weddings and other private events.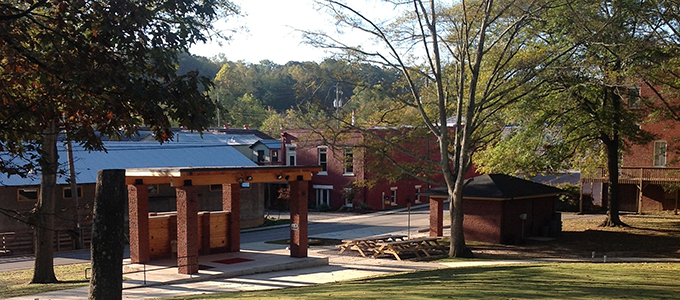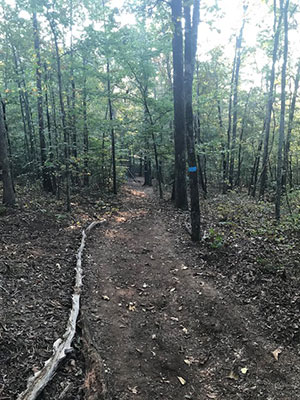 Roberts Lake Trail and Park
Roberts Lake Trail is a hiking trail of moderate difficulty that provides the only access to Roberts Lake Park, a 45-acre green space tract along Long Swamp Creek.  In the 1920s the Roberts Family constructed a dam on Long Swamp Creek creating "Roberts Lake".  A power generation facility was then constructed using a turbine, and power was then supplied to the City of Ball Ground.  After many years of supplying power to the City, Georgia Power became the regional supplier of power, and they purchased and removed the dam at Roberts Lake.  Ruins of the dam and power generation house remain on the site today and give a wonderful glimpse into our past.
To access the trail-head take Roberts Lake Road to the north off Georgia Highway 372 just east of Downtown Ball Ground (near the Wheeler House).  Once the pavement on Roberts Lake Road ends, a logging road continues for .25 miles to the trailhead.  The logging road only accommodates one-way traffic, so be cautious of other vehicles and at times you may have to pull over and back up to allow others to pass.  From the trailhead parking area (marked with signs) the trail runs .7 miles from the parking lot to the dam site.  The trail is of moderate difficulty with significant grade changes.
Surrounding properties are well posted and we ask our visitors to remain on park property and not wander onto adjoining private properties.
Long Swamp Creek is open for fishing with a Georgia Fishing License.  We ask our guests to pack out whatever they pack in as trash receptacles are not provided within the park.
Work is currently underway to obtain a final parcel of property that will eventually move the trailhead to Calvin Farmer Park, then making the trail a 1.3-mile hike into the dam.  Calvin Farmer park is named in honor of the Ball Ground resident who operated the power generation facility at Roberts Lake.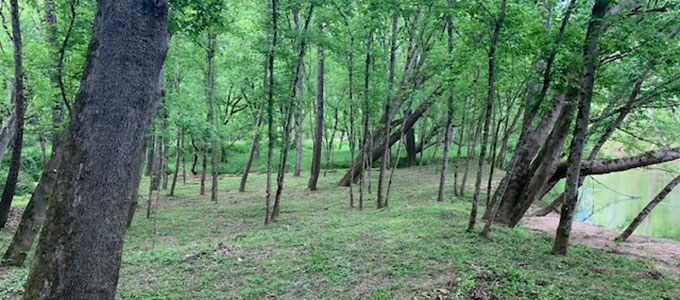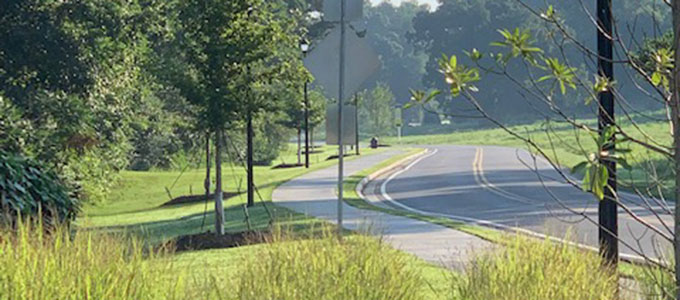 Valley District Linear Park
One of the few "almost" flat places in Ball Ground, the Valley District Linear Park provides a scenic and welcoming location for walkers, joggers, and bicyclists to enjoy the great outdoors.    The Valley District Linear Park was made possible by matching Special Local Option Sales Tax dollars with Federal grant dollars and has become the favorite walking destination for many in our community.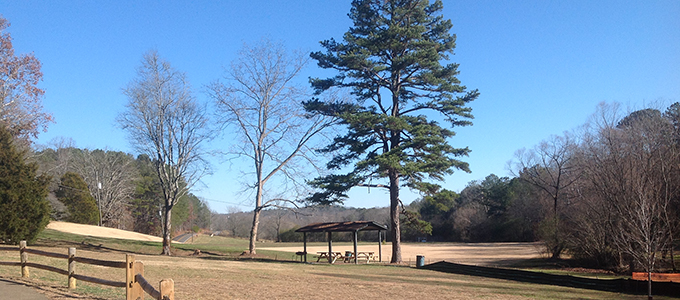 Calvin Farmer Multi Use Area
A great location for family fun.  Wide open spaces for picnicking, throwing a Frisbee, or flying a kite.
Lions Field
A youth baseball field located in downtown that serves as the home field for teams playing in the North Cherokee Baseball Association.  Numerous travel teams also use the field as practice and game space.  The field is available for leasing by youth baseball organizations.  Currently the lease rate is $25.00 per hour, but is subject to change without notice.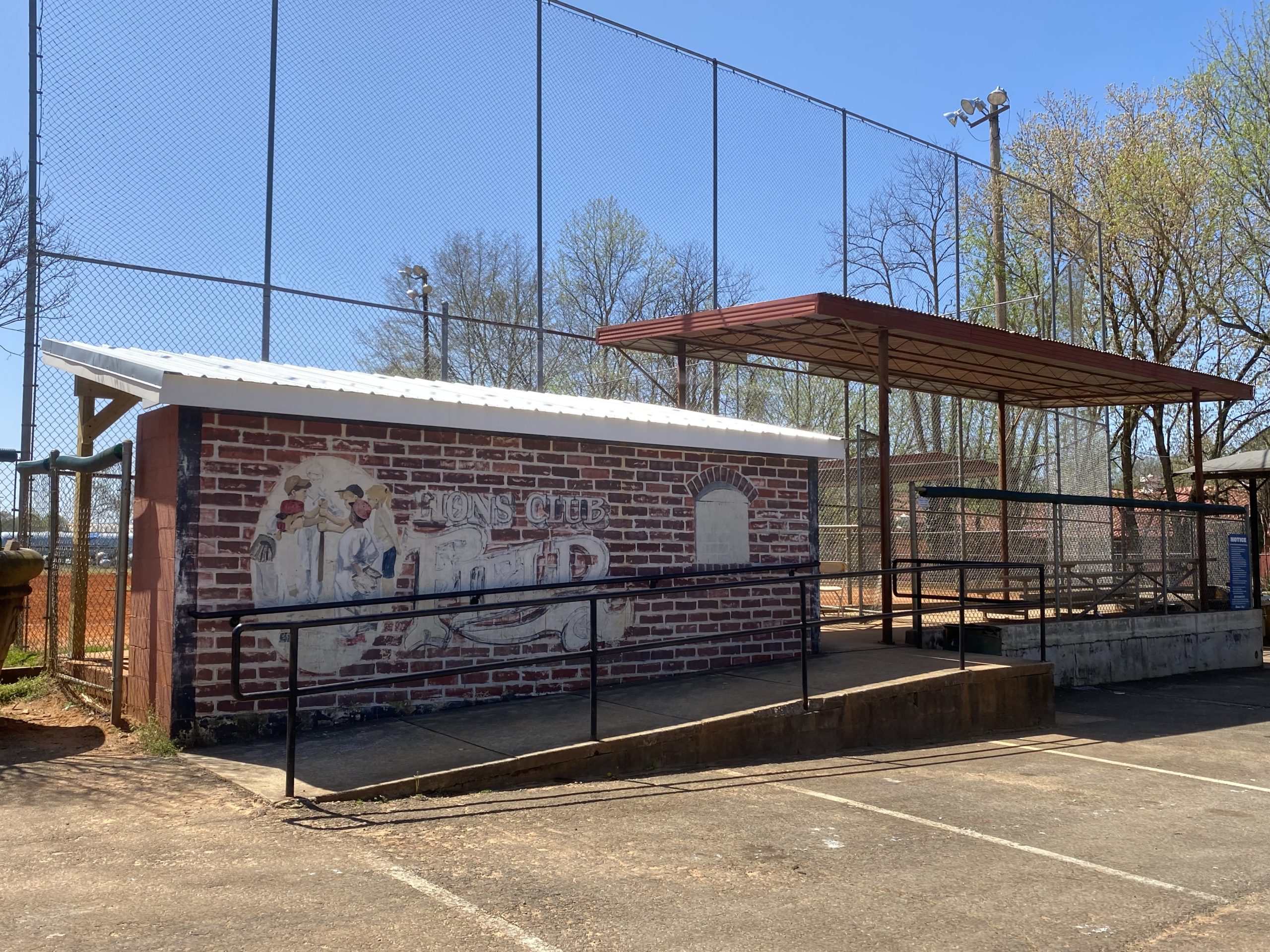 Community Center Complex
A 6,000 square foot community building is available for rent, and is surrounded by free use areas consisting of a ball field, tennis courts and a basketball court.  The Community Center complex adjoins Calvin Farmer Park.  The Community Center is available for lease at a rate of $250 per day.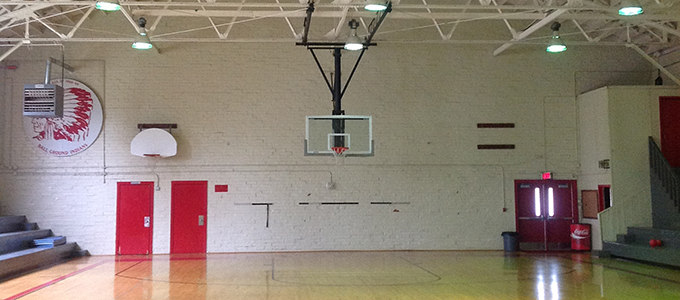 City Gym
The City of Ball Ground owns and operates an indoor basketball facility on Church Street within walking distance of the downtown district.  A number of recreation league teams, AAU and YBOA travel teams call this gymnasium home.  The City acquired this historic structure in 2012, and by 2014, the facility was averaging over 100 games per year, with practices taking place at least 200 days throughout the year.  This facility is available for  teams or individuals to lease.