The City of Ball Ground is pleased to offer a wide array of parks and green space for use by our residents and surrounding communities. Parks and Recreation facilities  in Ball Ground include the following: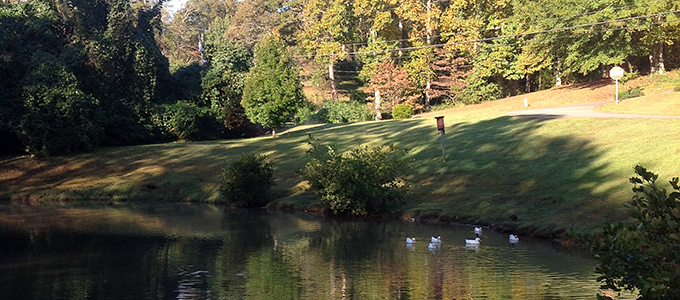 Calvin Farmer Park: A beautiful 15 acre park with two picnic pavilions, a children's playground, a duck pond, open fields and wooded areas with a small stream running thru the center. The park also has a performance stage that is available for public use and concerts.
City Park: Adjacent to the railway in downtown, a nicely wooded and shady spot for family fun and relaxation.  Provides an excellent venue for the Ball Ground Rocks the Park summer concert series as well as our family friendly movies in the park.  This venue is also available for lease for outdoor weddings and other private events.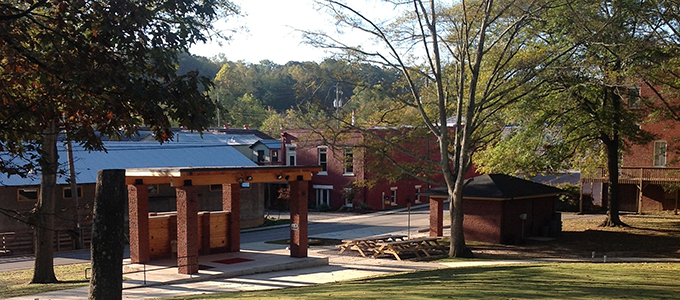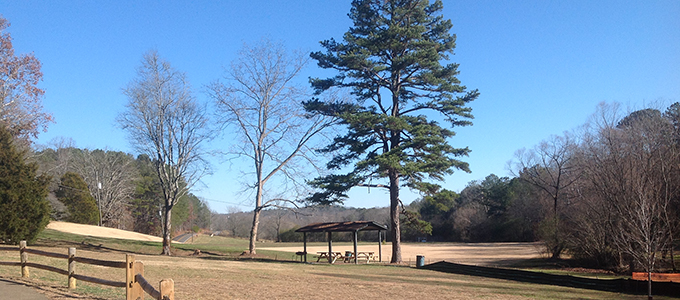 Calvin Farmer Multi Use Area:  A great location for family fun.  Wide open spaces for picnicking, throwing a Frisbee, or flying a kite.
Lions Field: A youth baseball field located in downtown that serves as the home field for teams playing in the North Cherokee Baseball Association.  Numerous travel teams also use the field as practice and game space.  The field is available for leasing by youth baseball organizations.  Currently the lease rate is $25.00 per hour, but is subject to change without notice.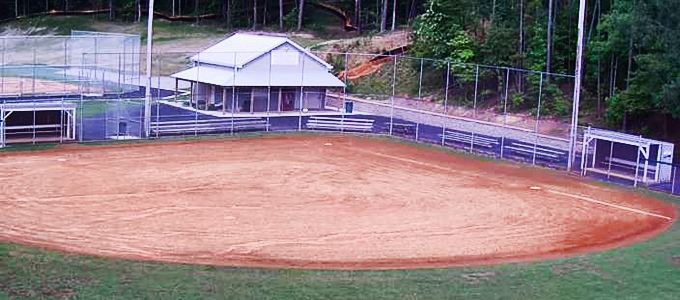 Community Center Complex: A 6,000 square foot community building is available for rent, and is surrounded by free use areas consisting of a ball field, tennis courts and a basketball court.  The Community Center complex adjoins Calvin Farmer Park.  The Community Center is available for lease at a rate of $250 per day.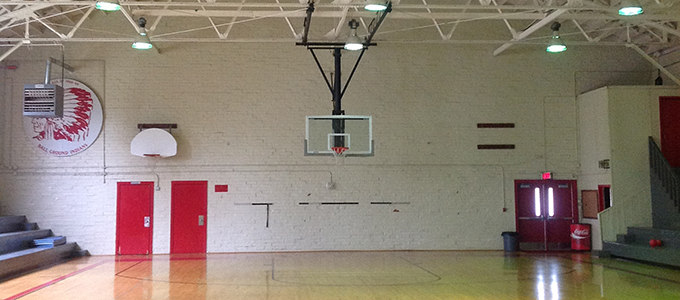 City Gym:  The City of Ball Ground owns and operates an indoor basketball facility on Church Street within walking distance of the downtown district.  A number of recreation league teams, AAU and YBOA travel teams call this gymnasium home.  The City acquired this historic structure in 2012, and by 2014, the facility was averaging over 100 games per year, with practices taking place at least 200 days throughout the year.  This facility is available for  teams or individuals to lease.
To lease the Community Building or Pavilions: Contact City Hall at 770-735-2123
To lease the  Ball Fields, Tennis Courts or City Gym: Contact Mickey O'Malley: email, or Eric Wilmarth: email, or call 770-735-2123
• Visit the Cherokee County Parks and Recreation website for more information on recreational opportunities in Cherokee County.