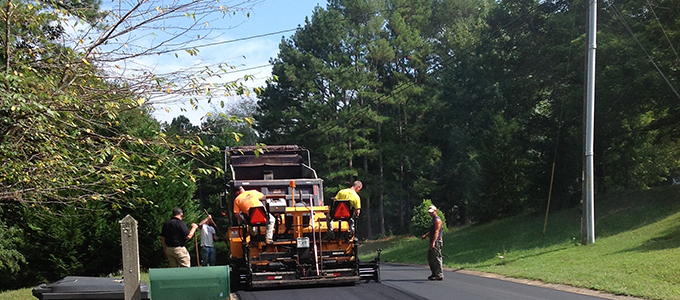 The City of Ball Ground is currently responsible for 18.19 center line miles of roadway.
Frequently Asked Questions:
Question:  Why doesn't the City do more to repair Gilmer Ferry Road and A. W. Roberts Drive downtown?
Answer:  These are not city streets.  These two streets are part of Georgia State Route 372.  Both roads were originally constructed by the City of Ball Ground as local streets.  In the 1970s the State took both of these streets from the City and deemed them as State Highway.  Now, extensive truck traffic operates on these roads that were never constructed with that purpose in mind.  We continue to work with the State and other agencies in an effort to re-route truck traffic so that repairs on these roadways will last.
Question:  I live in a subdivision.  Who takes care of my streets?
Answer:  When a developer constructs a subdivision, the roads, water lines and sewer lines are considered "private property".  Once everything is constructed to standard and the subdivision is 80% complete, the developer can ask the City to take over this infrastructure for future maintenance.  The request is presented to Mayor and Council and they vote on whether or not to accept the infrastructure.  Some developers have not asked for the roads to be accepted.  If they do not ask the City to take them, and then subsequently deed them to the City, these roads are considered private and are not eligible for taxpayer dollars to be spent on them.