The Office of Planning and Zoning is charged with implementing and enforcing the development code of the City, maintaining a current zoning map of the City, and assisting applicants in the zoning or variance process.
The Ball Ground City Planner is Chris Luly. Chris is a shared employee between the Office of Planning and Zoning with Cherokee County and the City of Ball Ground. Chris's office hours vary based on need.  To set an appointment with Chris, please contact him by email.   Email Chris
Comprehensive Development Code
City of Ball Ground Master Plan
Comprehensive Plan
Ball Ground City Map
Zoning Process: Any property owner desiring to request a zoning change to their property should download the Applicant for Zoning Change, and make an appointment to meet with Chris Luly or the City Manager to review the application. Once the application is completed and reviewed, it will be submitted to Cherokee County for scheduling of a public hearing before the Cherokee County Municipal Planning Commission. That Board will hear the zoning case and will make a recommendation to the City of Ball Ground for approval or denial. The Mayor and Council will render the final decision.
Variance Process: At times a property owner may require a zoning variance to enable them to use their property. A variance is simply a waiver of certain conditions within a zoning classification that allows a property owner to fully use their property when certain obstacles might exist that would prevent use under the normal circumstances. For example, a property owner may want to construct a deck on the side of their house that would encroach into the side setback requirement. The variance process would allow the property owner to file an application with the Zoning Board of Appeals to change the side setback on their property so that a deck could be constructed. The Zoning Board of Appeals is a citizen board meeting on an as-needed basis to hear requests.
---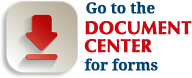 You can download an Application for Zoning Change and/or the City of Ball Ground Zoning Map from our Document center. Fill these forms out and bring or mail them to the City of Ball Ground's appropriate department.